Scrubs & Medical Accessories
Woody's provides top quality medical uniforms, scrubs and accessories to professionals and students across the nation. We provide only the best name brand scrubs for our customers, and also carry Propper tactical pants, Sockwell Socks, Stethoscopes and more.
With one of the largest selections in the area, our scrubs and uniforms support most departments within a hospital or medical institution, as well as the offices of doctors, dentists, veterinarians, optometrists and more. If we don't have the size or color you need in stock, we can place a custom order to fulfill your needs.
In the world of medical uniforms, Woody's is known for fine quality, favorable pricing, and excellent customer service.
Exclusive Group Order Program
With our exclusive group order program, we simplify the process of ordering scrubs and uniforms for medical offices, schools, and organizations. When you sign up for our group order program, you not only get a group discount, you also get:
Correct Sizing Guaranteed
No hassle, personalized on-site fitting and
ordering service. You try on the scrubs
before we place the order, so you know
how they fit. No more guessing sizes!
DISCOUNTED PRICING
for employees, even after the original order.
Local, Face-to-Face Service
Free delivery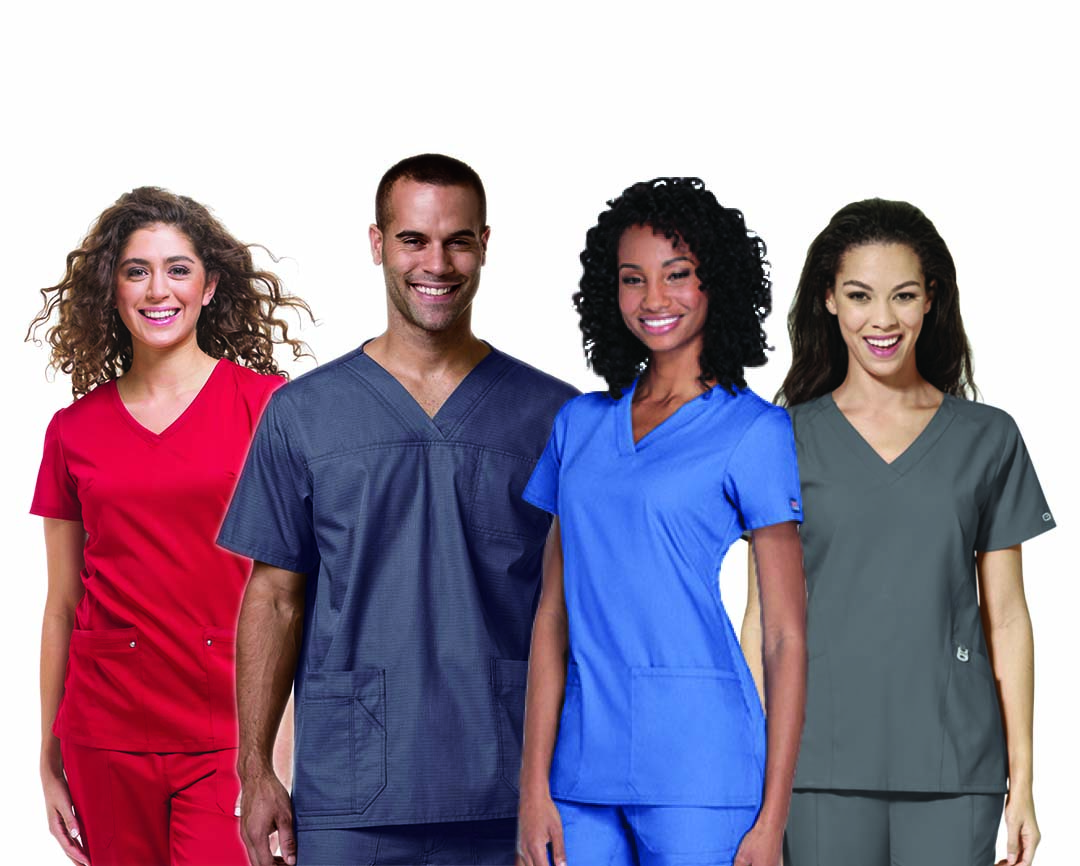 Call us today to learn more about our group order program!